Motoreducteur a courant continu - "TT Motor" - 3 a 12VDC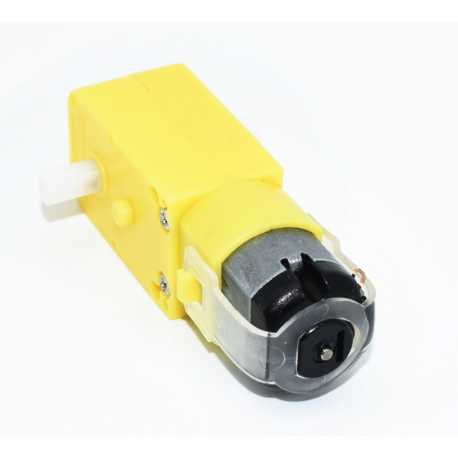 Motoreducteur a courant continu - "TT Motor" - 3 a 12VDC
SGK-TTMOTOR
data-lang="en">
A geared motor with a wide power supply range.
Customers who bought this product also bought:
More info
This TT motor type geared motor with a 1:48 ratio is ideal for powering your robots. Its wide power supply range will allow you to use it in most cases, indeed it is possible to supply it from 3V to 12V, knowing that its operation is optimal between 6V and 8V.
Its consumption will be from 70mA to 3V (max 250mA)
Accessories
The essential accessory to create your own wheels for TT engines.

A 36mm pulley to mount on a TT type motor.

An encoder to know the rotation speed of your TT motor.