Plastic Pop Rivets for Cardboard Crafts (20-pack)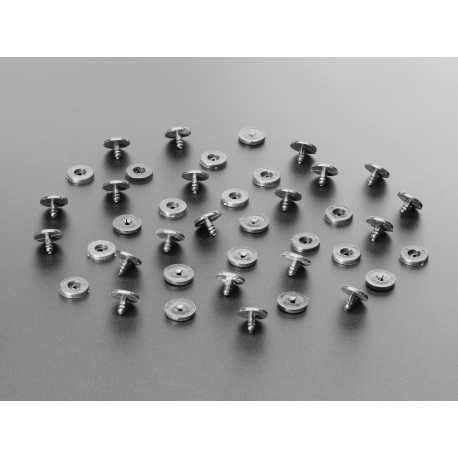 Plastic Pop Rivets for Cardboard Crafts (20-pack)
ADA 3822
data-lang="en">
Plastic rivets to assemble cardboard parts!
Customers who bought this product also bought:
More info
Enter the world of cardboard construction and build fun robot friends!

Instead of using tape or waiting for your glue gun to heat up, you can use these plastic rivets! So easy to install. Simply push them into the box and attach them with the back piece. This will ensure clean and movable joints and fasteners. You can even remove them with some effort (but they will hold until you separate them).

Works best with double-fluted cardboard, cardboard or other paper products about 2 mm thick. You can connect two pieces together with a rivet and they will rotate. Two rivets can be used if you want them to remain still.

Get some cardboard and try it!
rivet: 12.8 x 12.8 x 8.9mm