Stepper Motor Mount with Hardware - NEMA-17 Sized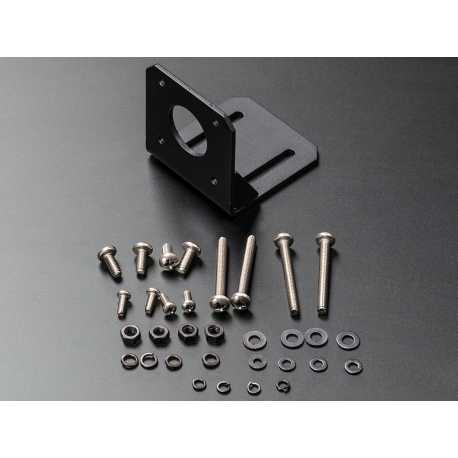 Stepper Motor Mount with Hardware - NEMA-17 Sized
ADA 1297
data-lang="en">
A square bracket for NEMA17 stepper motor.
Customers who bought this product also bought:
More info
You have a stepper motor, but you need to attach it to your CNC project, huh? Not so easy if you don't have a stepper motor holder like this! This bracket fits any NEMA-17 motor (with 31 mm hole spacing) with four screws. There are two 30 mm long slots, spaced 30 mm apart so you can easily fix it. Made of steel with support triangles welded at 90 degrees, its construction is solid.

Delivered with screws:

4 x 34mm long M4 PAN head
4 x M4 washer + lock washer (spring loaded) + hex nut
4 x 9mm long M4 PAN head
4 x 8mm long M3 PAN M3 head
4 x M3 washer and locking washer (spring loaded)
Accessories
A stepper motor NEMA17 format with 200 not by revolution.