Micro SD Card Extender - 68cm (26 inch) long cable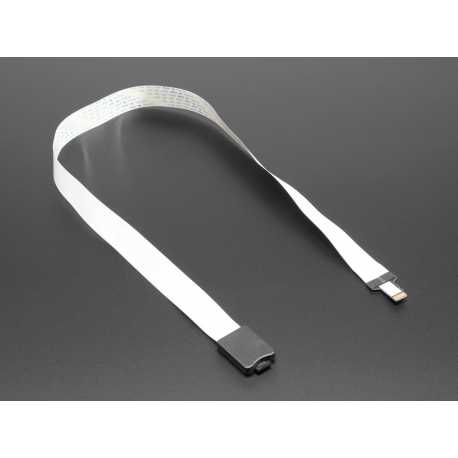 Micro SD Card Extender - 68cm (26 inch) long cable
ADA 3688
data-lang="en">
A convenient Micro SD card extension.
Customers who bought this product also bought:
More info
Description
Stop playing with the Micro SD card jacks on the back of your latest gadget and take them out with an Micro SD card extender. This simple but effective device offers you a long flexible cable, a pseudo card on one side and an SD card socket on the other. Plug in half the Micro SD card and plug in the plug wherever you want. It is an excellent hack for length constraints with 3D printers, single card computers, data logging kits and more. Insert and remove your Micro SD card and protect it from wear.
Insert the card to lock and press again to release it. There is a small pictogram on the outlet that indicates the correct orientation. We used it with a 3D Replicator printer and also with a Raspbery Pi computer and it was fast and error-free, but it's a hack, so know that high speed and noisy environments can end up not working.
Note: Micro SD card not included
Translated with www.DeepL.com/Translator
Features
Cable length: 68cm / 26".
Product weight: 10.2g / 0.4oz