Connector SMT 2 x 5 pins male - not of 1.27 mm - SWD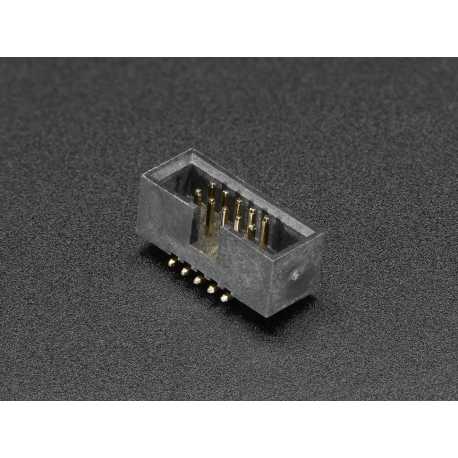 Connector SMT 2 x 5 pins male - not of 1.27 mm - SWD
ADA 752
data-lang="en">
A connector SMT 2 x 5 pins male to the pitch of 1.27 mm idel for the SWD debug
Customers who bought this product also bought:
More info
Description
This connector 2 x 5 male walk from 1.27 mm SMT is the same used the map breakout SWD. We sell it specifically so that you can solder it on the nRF52 Feather to add debugging capabilities / SWD connection. You can also straighten the SMT pins to weld in a print through.
This connector works perfectly withdon't ' matter what cable 1.27 mm IDC (SWD) (Socket 2 x 5) 10-pin. We often find these connectors on the ARM Cortex dev kits
Features
Dimensions: 12.6 mm x 5.0 mm x 4.9 mm / 0.5 "x 0.2" x 0.2 "
Weight: 0.5 g / 0.0 oz
Accessories
A Feather card with built-in Bluetooth wheat nRF52832 module.