Kit antenna 900 MHz - for loyal, LoRa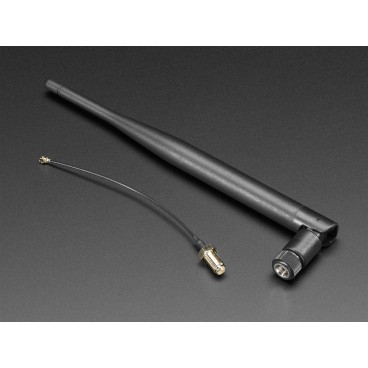 Kit antenna 900 MHz - for loyal, LoRa
ADA 3340
data-lang="en">
An ideal antenna for the module LoRa, loyal, SiPy in 900 MHz.
Estimation de livraison entre le 29/06/2022 et le 01/07/2022
Colissimo Domicile - sans signature

A partir de: 5,45 €
Customers who bought this product also bought:
More info
Description
This Kit of antenna LoRa is intended to be used with cards loyal LoRa, WiFi and wheat or the SiPy Sigfox, WiFi and wheat. But it is functional for any radio 900 MHz, including our LoRa Feather or even radios RFM69 900 MHz modules.
Includes:
External antenna.
Sets of cables RF SMA (F) JK-IPEX MHF U.FL 1.13 100 MM
With Swivel Tilt and 1/2 wave antenna SMA
NOTE: The use of radio LoRa / Sigfox without the external antenna may damage the unit and is therefore not recommended.