Edge-Launch SMA connector for 1.6mm 0.062" circuit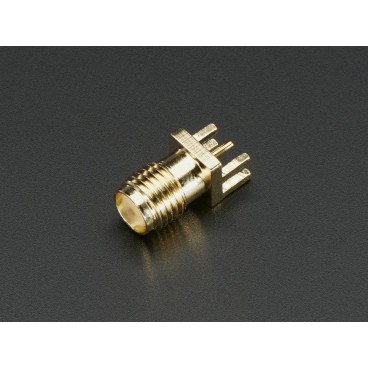 Edge-Launch SMA connector for 1.6mm 0.062" circuit
ADA 1865
data-lang="en">
SMA soldering connector for 1.6mm 0.062" thin-walled circuits
Customers who bought this product also bought:
More info
Description
This is a solderable SMA connector for standard thickness circuits (1.6mm 0.062") for RF applications. This connector is easy to weld and takes up very little space.
Features
Impedance: 50 ohm
Jack diameter: 6.1mm /. 24" diameter
Socket width: 6.4mm /. 25" / 6.4mm
Total connector length: 13.5mm / 0.53 "/ 0.53"
Weight: 2g
Accessories
A small antenna SMA right angle for your GSM/GPRS applications.