Roll of copper with adhesive driver 6mm X 15 m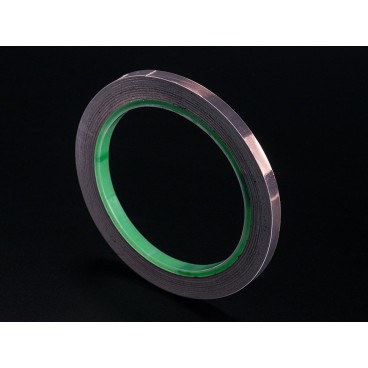 Roll of copper with adhesive driver 6mm X 15 m
ADA 1128
data-lang="en">
A roll of copper with conductive adhesive tape.
Customers who bought this product also bought:
More info
Description
This roll of copper is interresting to add to your Toolbox. The band is made up of thin pure copper which is very flexible and had taken almost all forms. It is possible to weld the Strip and it then acts as a thread. The adhesive is also driver which is very convenient to make shields or EMI protection.
The copper band measures 6mm wide and 15 m in length with 0.07 mm thick.
Accessories
An educational to play music by drawing kit and more...