Balusters M2.5 16mm for Hat Raspberry - set of 2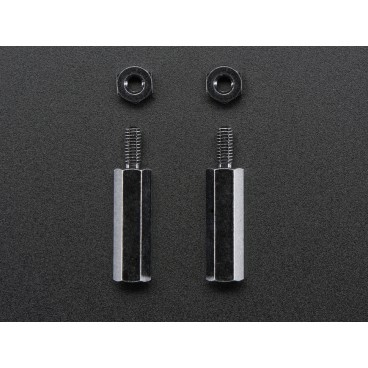 Balusters M2.5 16mm for Hat Raspberry - set of 2
ADA 2337
data-lang="en">
A batch of 2 balusters M2.5 16 mm and nuts to set floors on your Raspberry PI.
Estimation de livraison entre le 23/01/2020 et le 24/01/2020
La Poste - So Colissimo

A partir de: 4,80 €
Customers who bought this product also bought:
More info
Descritption
This batch of two balusters M2.5 M/F 16 mm and their associated nuts allow to set extensions GPIO do not respect the standards HAT on your Raspberry PI card safely over the metal connectors. This allows to avoid touching the metal connector of the HDMI and provides additional rigidity to your Raspberry PI and Hat set.
Sold in sets of two colonettes M/F M2.5 16 mm and two M2.5 nuts
Carcateristiques
Body dimensions: 16mm + 6mm screws x 5mm

Size of screw: M2.5

Weight: 2g
Accessories
A capacitive touchscreen for Raspberry PI model + A / + B and FT2 connecting the GPIO port