V1.3 - Grove - air quality sensor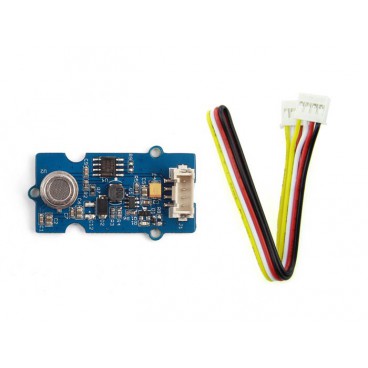 V1.3 - Grove - air quality sensor
101020078
data-lang="en">
This Grove module allows to measure the ptesent carbon monoxide levels in the air.
Estimation de livraison entre le 29/06/2022 et le 01/07/2022
Colissimo Domicile - sans signature

A partir de: 5,45 €
Customers who bought this product also bought:
More info
Description
Grove air quality sensor module to obteznir information on the air quality by detecting the main gases: co carbon, alcohol, acetone, paint thinner, formaldehyde and other little toxic gases.
The grove standard cable is provided with this module.
Features
Compatible interface Grove
Low energy consumption
High sensitivity
Long service life
Power 5V or 3, 3V
Sensor: Winsen MP503
Dimension: 40x20mm
Documentation
Documentation: Grove - Air Quality Sensor v1.3