Module MOSFET - Grove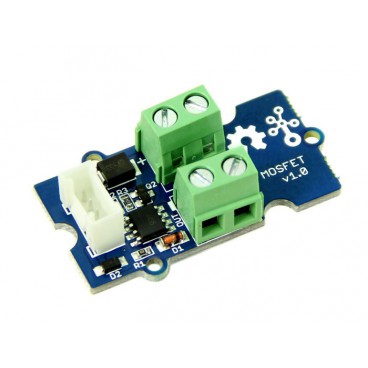 Customers who bought this product also bought:
More info
Description
The Grove MOSFET module consists of a MOSFET to control an accesory to 15VDC and max of 5 MHz frequency, which allows to fly with a PWM output to vary speed for example.
The module can use the Grove signal power but also a power outside through a terminal block screw.
The grove standard cable is provided with this module.?
Features
Compatible interface Grove
Power supply: 5V
Wine: 5V to 15V
Model MOSFET: CJQ4435
Documentation
Documentation of the module MOSFET Grove: Grove - MOSFET