Touch sensor - Grove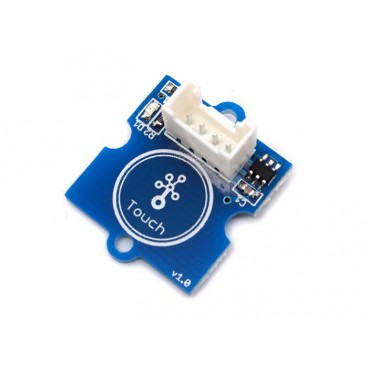 Customers who bought this product also bought:
More info
Description
The Grove touch sensor module allows to replace a traditional switch for returns it touch. The TTP223-B circuit allows to measure the capacitance of the metallic pad to deduce a ' tactile support. It is possible to place the pad under a non-metallic surface such as glass or plastic and it will still work.
This module is useful to application underwater by placing an installation in a waterproof case or to place a secret switch under a thin layer of wood.
The grove standard cable is provided with this module.?
Features
Compatible interface Grove
Power supply: 3V to 5, 5V
Response time: 60ms 220ms to 3V and 5V
Dimension: 20mm x 20mm
Documentation
Documentation of the touch sensor Grove: Grove - Touch Sensor