3V3 - L4931 - TO-92 3.3 voltage regulator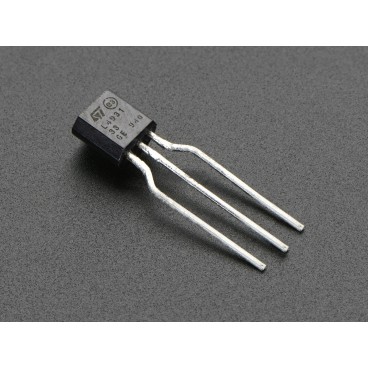 3V3 - L4931 - TO-92 3.3 voltage regulator
ADA 2166
data-lang="en">
Customers who bought this product also bought:
More info
Description
This small controller will allow you to generate 3, 3V ±2% from an input voltage between 4V and 20V. It is in TO92 case and it can provide 250mA peak, there internal current limit and thermal protection which makes it almost indestructible.
It has a small gap between the input and the output, 0, 4v, which allows to generate 3, 3V from 3, 7V.
The controller requires two capacitor 2, 2µF on the entry and exit for stability, but two 10µF capacitors will be also the case.
Attention, when regulation, this component may be very hot.
Features
Dimensions: 29mm x 10mm x 4mm / 1.1 "x 0.4" x 0.2 "
Length of the pines: 13mm / 0.5 "