Thumb Joystick Module - Grove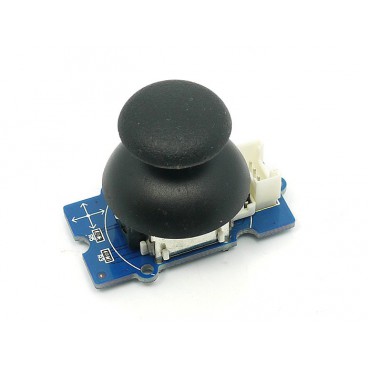 Customers who bought this product also bought:
More info
Description
The Grove Thumb Joystick module is similar to the analog joystick that can be found on a PS2 controller. Each of the axes is connected to a 10K potentimetre that will provide a corresponding voltage. The joystick also has a push button.
After analog convertion with arduino card, each axis values will be in the range 200 to 700. Support of the pusher will trigger a value to 1023.
The grove standard cable is provided with this module.?
Features
Compatible interface Grove
Power supply: 3, 3V or 5V
Outputs: analog outputs 2.
Dimension: 20mm x 20mm
Documentation
Documentation of the thumb joystick Grove: Grove - Thumb Joystick