Reflectance sensor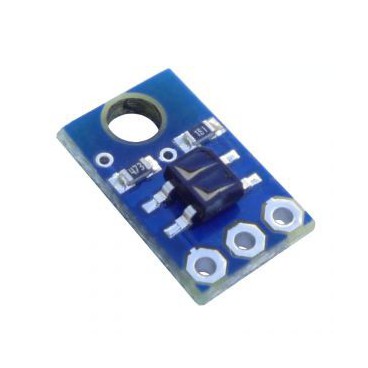 Customers who bought this product also bought:
More info
Description
This circuit consists of an infrared LED and a phototransistor. The output of the phototransistor is connected to a pull-up resistance lets out 0 and 5V voltage proportional to the measured reflectance.
The infrared LED is wired with a resistance to issued 5V 20mA.
Thanks to its small size, this module can easily be used in Robotics in function "line follower"
The circuit includes: PCB circuit with welded components and two connectors 3 points (one right and one elbow 90 °)
Features
Power supply: 5V
Consumption: 0.5 my in nominal / 2.5 Ma
Optimum measurement distance: 3mm
Size: 12.7 x 7.9 mm
Accessories
The Arduino UNO card is the best seller from Arduino. Simple, effective and cheap.