LED traffic light module 5V LED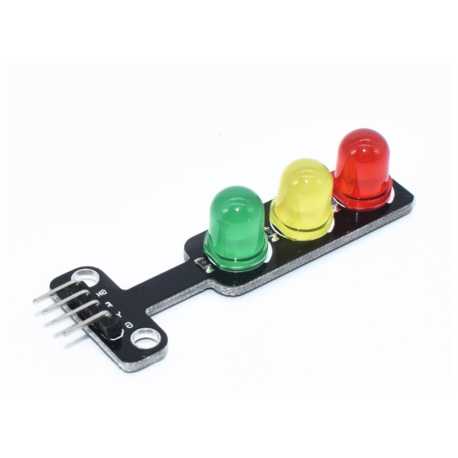 LED traffic light module 5V LED
SGK-LEDTRICOLORE
data-lang="en">
An ideal module to simulate a traffic light.
Estimation de livraison entre le 26/02/2020 et le 27/02/2020
La Poste - So Colissimo

A partir de: 4,80 €
Customers who bought this product also bought:
More info
A small module ideal for making traffic light simulators with an Arduino card. The module has 3 Red, Yellow and Green LEDs and associated resistors to directly supply it with 5V.
Accessories
The Arduino UNO card is the best seller from Arduino. Simple, effective and cheap.

A breadboard of medium size perfect for your temporary electronic assemblies.

Breadboard - Platinum test 830 contacts.