Module RS485 / TTL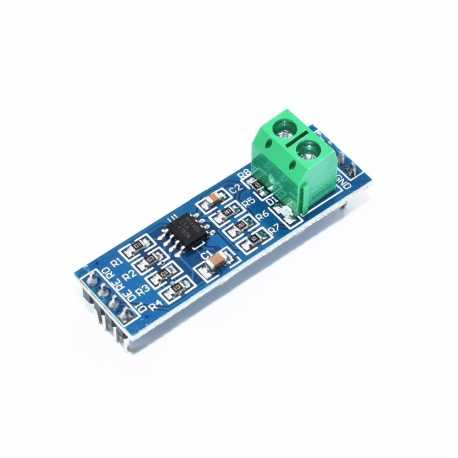 Module RS485 / TTL
SGK-RS485TTL
data-lang="en">
A module to convert an RS485 signal to TTL.
Estimation de livraison entre le 07/10/2022 et le 09/10/2022
Colissimo Domicile - sans signature

A partir de: 5,45 €
Customers who bought this product also bought:
More info
This module will allow you to adapt an RS485 serial link to TTL level. It is composed of a MAX 485 circuit, with all output pins (RO, RE*, DE and DI) and it is powered by 5V.

It is ideal to recover a serial link type RS485 with an Arduino card.
Accessories
A RS232 to TTL adapter with logic level 3, 3V and 5V supported.

A USB TTL Series CP2104 based TTL converter