8mm Plastic Bevel LED Holder - Pack of 5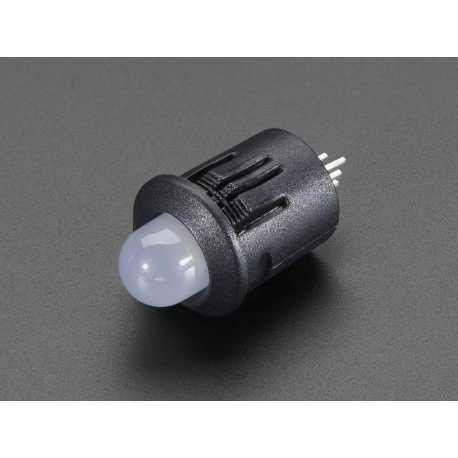 8mm Plastic Bevel LED Holder - Pack of 5
ADA 2172
data-lang="en">
A pack of 5 support for your LED in 8mm.
Customers who bought this product also bought:
More info
Keep your 8mm LEDs in place with these small plastic LED holders. They are practical for projects using individual LEDs because they are elegant, and your LED will not move. Insert the LED through the opening and clip.

Delivered in 5-pack, no LED is included.

Outer Diameter: 12mm / 0.5"
Outer Beveled Diameter: 14mm / 0.55"
Length: 16mm / 0.6"
Accessories
A pack of 5 LEDs Neopixel 8 mm Diffused with cockpit series.