RFID/NFC Nail Stickers - 5 Pack with White LEDs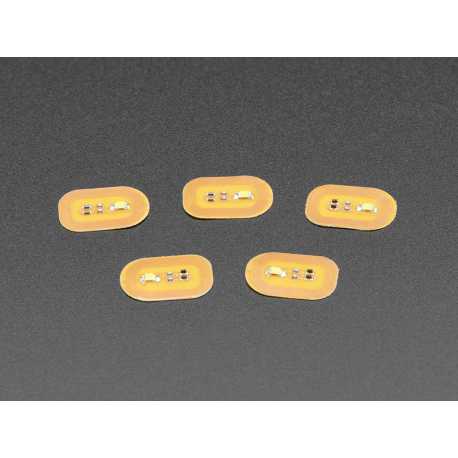 Customers who bought this product also bought:
More info
These tiny flexible printed circuit boards have a coil, transistors and a small LED on them - when within range of an RFID or NFC reader (like your phone's), the coils pick up the emitted electromagnetic energy and use them to flash the LED for a cool cyberpunk effect - no batteries needed! These are light-emitting diodes that light up near contactless payment terminals, NFC smartphones, RFID card door locks, and so on.

Note that these stickers do not actually act as an NFC/RFID tag, they do not transmit data back - they only flash the LED in the presence of an RFID electromagnetic field.

An order includes 5 nail stickers, you can reuse them and if the sticky part wears out, you can use standard double sided nail tape, the type used to fix acrylic nails.