Small PCB Test Points (100 pack) - Black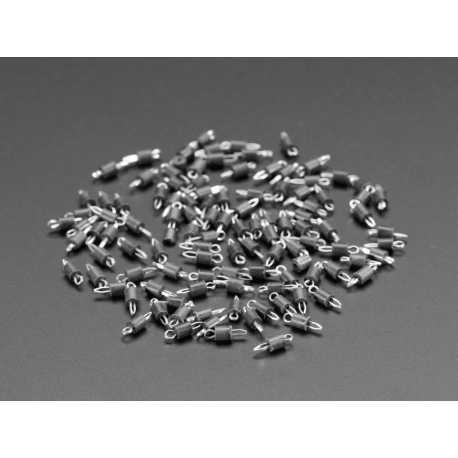 Small PCB Test Points (100 pack) - Black
ADA 3823
data-lang="en">
Black test points for your printed circuit boards.
Customers who bought this product also bought:
More info
Testing is an important step in card making. And it can be super delicate on a fully filled circuit board. So how can you test connections when you have an assortment of components that block your probe?

These test points for small "mini loop" type printed circuits can be easily integrated into your project, and are ideal for very low profile surface testing! They attach to J hooks, EZ hooks, pliers, crocodile clips, tips, probes, what you have!

You can weld them, but we found that for the "standard" 0.04" perforated proto holes we use in our CAD software, they stay in place as long as you don't pull them too hard. And the plastic sleeve has a diameter of 0.1 in.

Sold in packs of 100.

Dimensions: One test point: 7.6 x 2.5 x 1.8 mm.

Color: Black
Accessories
White test points for your printed circuit boards.