Plug connector 2X20 Male 2,54mm IDC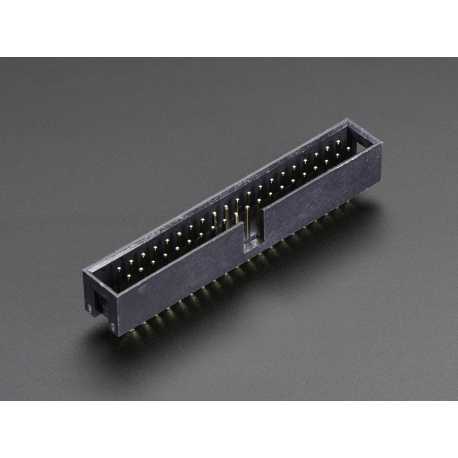 Customers who bought this product also bought:
More info
This connector is ideal to connect a card on a Raspberry PI B + card GPIO port.
It has 40 contacts arranged in two lines of 20 contacts spaced 2.54 mm.
Accessories
This kit allows to easily connect a GPIO port Raspberry Pi B + with a breadbord.

A cable sheet 40 ideal points to lengthen the port your Rasberry PI model A +, B + or FT2 GPIO.