B Cable USB microphone with switch charge / data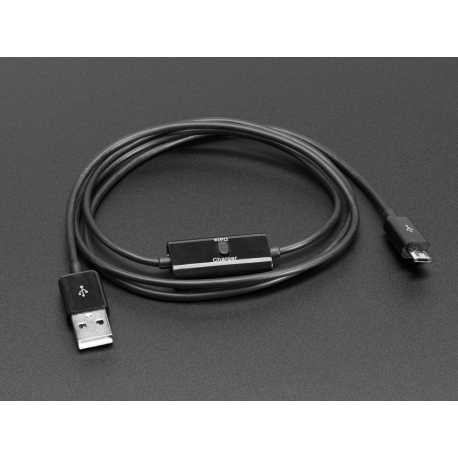 B Cable USB microphone with switch charge / data
ADA 3439
data-lang="en">
A USB micro B cable with a switch to select the charge or data.
Customers who bought this product also bought:
More info
Description
Your mobile phone recharges via USB, but can you really trust this station to recharge at the airport? Now you can control when the data whether your device with this small USB extension cable. It can be used with any device equipped with a micro-USB port, about anything, except for Apple devices. Voila! The data of your cable lines can now be enabled or disabled.
Not only is great for the problems of confidentiality and security, but also for devices that synchronize automatically when you connect it to a computer. When the data lines are disabled, you can use it for loading. It's the most useful thing that you didn't even know you needed!
It is very easy to use. Comes with a USB connector on one end and a micro-B plug USB A on the other. Between the two, a switch online allows you to set 'Data' or 'Load'. When the data is defined, the lines of data D + and D - are going through. When the charger is set, they are both disconnected.
This cable will also work with anything that has a standard micro USB port. We also have a version that is a little USB extension cable, so it will work with a cable Apple or any other non-Micro USB cable.
Note: devices do not like when the data lines appear and disappear mysteriously. We recommend that you set the function of cable, and then connect your device.
Features
End-to-end cable length: 41 "/ 1.041 mm"
Accessories
Cable USB type A / B microphone to connect an Arduino Leonardo and USB2Serial

Extension cable USB B female to Micro USB B Male for panel mounting.

Extension cable Micro USB Male/female for panel mounting.