Braid a unsolder 1.5 m x 2 m without cleaning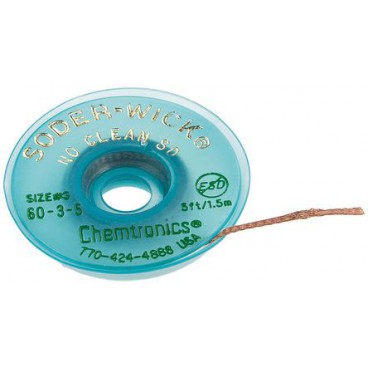 Braid a unsolder 1.5 m x 2 m without cleaning
60-3-5
data-lang="en">
A braid to 2mm wide unsolder without cleaning.
Customers who bought this product also bought:
More info
Description
Söder desoldering braid - Wick® brand Chemtronics conditioned in spools to static dissipation. This has a flow braid patented not corrosive, halide, organic without cleaning.
Features
Width: 2mm
Length: 1.5 m
Without cleaning
Accessories
A quality 70W with adjustable temperature of 50 ° C soldering station has 480 ° C.