Terminal's screws for cards Feather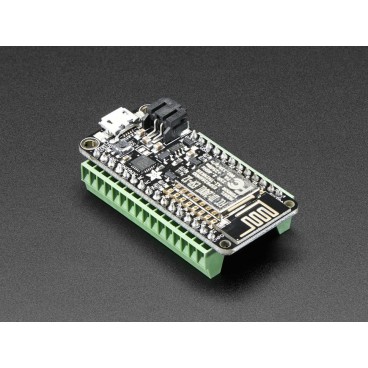 Terminal's screws for cards Feather
ADA 3173
data-lang="en">
Ideal batch of screw terminals for the feather maps.
Estimation de livraison entre le 01/12/2022 et le 03/12/2022
Colissimo Domicile - sans signature

A partir de: 5,45 €
Customers who bought this product also bought:
More info
Description
Here's a very simple solution to wire your Feather cards. These screw terminals at no 0.1 "are the perfect size for Feather and FeatherWing card. What is ideal to make the wiring by stealing.
The sbornier are big enough to receive 20 AWG to 30 AWG souble cables or rigid. To use, simply just weld them and take your small screwdriver to aim the cables.
Features
16 - Pin Terminal Block Dimensions: 41.1 mm x 6.2 mm x 8.6 mm / 1.6 "x 0.2" x 0.3 "

16-pin Terminal Block weight: 3.9 g / 0.1 oz

12 - Pin Terminal Block Dimensions: 31.1 mm x 6.2 mm X 8.6 mm / 1.2 "x 0.2" x 0.3 "

12-pin Terminal Block weight: 3.1 g / 0.1 oz
Accessories
A small card compatible Arduino dedicated to storage on microSD card.

A small card compatible Arduino dedicated to IoT with its Wifi connectivity.

A small card compatible Arduino dedicated to IoT with its Bluetooth connectivity THE