XBee to DIP adapter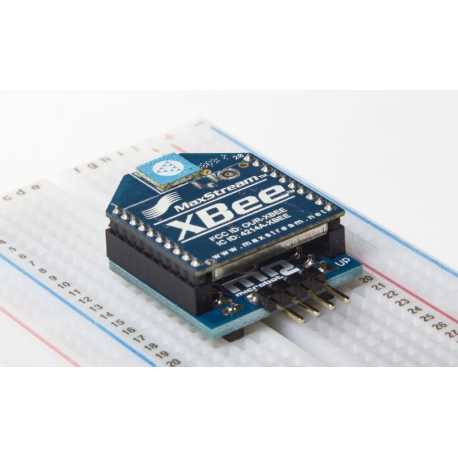 Customers who bought this product also bought:
More info
Description
The Xbee adapter to DIP is a card that allows to facilitate mounting format XBee modules, 2 mm, to decks or breadboard at 2.54 mm No.
In addition to the two CONECTOR of 10 points, a 4 point is connector at the back of the card for use in minimum mode with signals: GND, VCC, RX and TX.
The Xbee to DIP adapter comes complete with all the connectors needed for proper use of the card.
Features
Accessories
A breadboard of medium size perfect for your temporary electronic assemblies.

A Xbee module with antenna PCB low consumption.