Connector 2 X 20 2.54 mm Long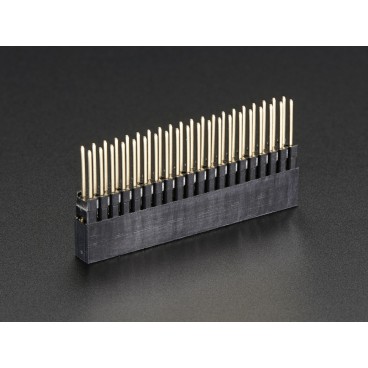 Customers who bought this product also bought:
More info
This connector is ideal to connect a card on a Raspberry PI B + card GPIO port
It has 40 contacts arranged in two lines of 20 contacts spaced 2.54 mm.
Length of the pines at 9, 7mm, which leaves 8mm of available once inserted on a circuit.
Ideal poour achieve floors.