Transmitter infrared LED - Grove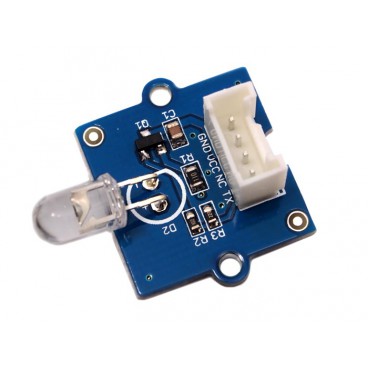 Customers who bought this product also bought:
More info
Description
The infrared transmitter LED Grove module? allows to emit in the infrared with a lED 940nm. This makes it possible to interact with another infrared receiver LED module up to a distance of 10 m.
The grove standard cable is provided with this module.?
Features
Compatible interface Grove
Power supply: 5V
Dimension: 20mm x 20mm
Wavelength: 940nm
Range: 10 m
Documentation
The infrared transmitter LED module documentation? : Grove - Infrared Emitter