5V opto-isolated relay module 1 channel 10A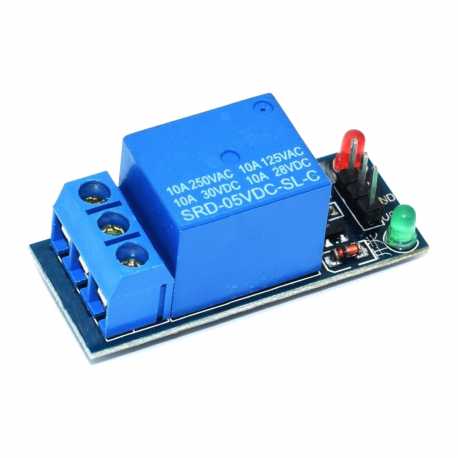 5V opto-isolated relay module 1 channel 10A
SGK-REL-001
data-lang="en">
An isolated 5V relay that allows to switch 1 channel 10A 250VAC or 30VDC...
Estimation de livraison entre le 22/01/2020 et le 23/01/2020
La Poste - So Colissimo

A partir de: 4,80 €
Customers who bought this product also bought:
More info
This relay module is ideal for switching a current up to 10A (250 VAC or 30VDC max).

It has an opto-isolated input to fully galvanically isolate the input from the output.

The relay has one LED per channel that indicates the status of the relay.
Features and characteristics
Power supply: 5V

Switching capacity: 250 VAC 10A/ 30 VDC 10A

Number of channels: 1 NO/NC