JST PH 2-Pin Cable - Male Header 200mm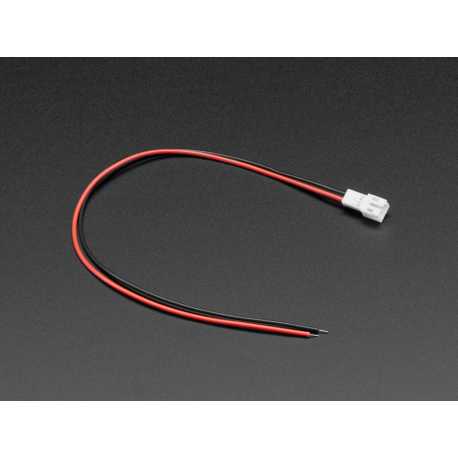 JST PH 2-Pin Cable - Male Header 200mm
ADA 3814
data-lang="en">
A 200mm long cable with JST Male 2 pins connector.
Customers who bought this product also bought:
More info
For a very long time, we assumed that the JST PH did not have a free male connector version. But we found this 2-pin male JST-PH cable, and it's perfect! This is not a real JST connector, but it is 100% compatible with a nice click connection that you can undo without ripping the contacts off the case.

Connects perfectly all with our Li-Poly batteries, it even has the right color code! What more do you want?

Weight : 1.1g

Length: 20cm / ~7.9".