PIR HC-SR501 Motion Detector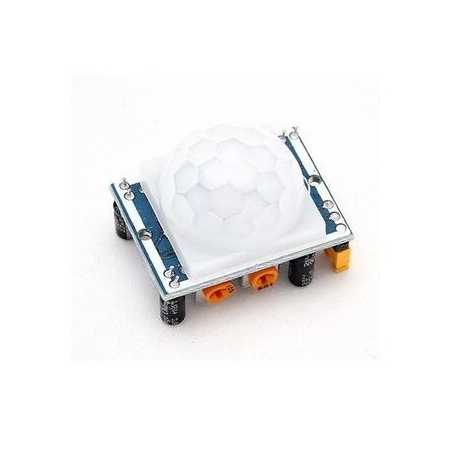 PIR HC-SR501 Motion Detector
HC-SR501
data-lang="en">
A motion detector PIR to a range of 7 m on 120 ° with settings.
Customers who bought this product also bought:
More info
Description
PIR motion detectors are used to detect the movements of humans and animals within a 7-metre radius (they can also detect zombies, but this is not guaranteed). This model has a detection threshold setting of 0.3 to 18 seconds before tripping and a sensitivity setting.

It operates on a power supply between 5V and 30V DC. The output signal is 3.3V at the high state. The range is about 7m on 120°.
Caractéristiques
PCB dimensions: 32*24mm

Distance between fixing holes: 28mm

Screw hole diameter: 2mm


Height (with lens): 23mm

Weight: 5.87g

Accessories
The Arduino UNO card is the best seller from Arduino. Simple, effective and cheap.

A breadboard of medium size perfect for your temporary electronic assemblies.