LED 10mm TinkerKit yellow module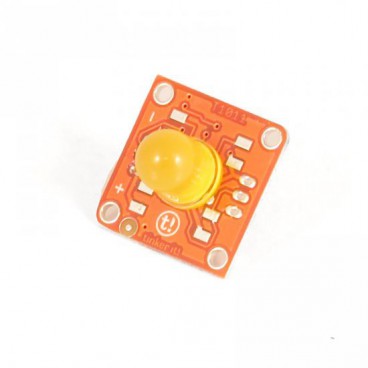 Customers who bought this product also bought:
More info
Description of the module:
The LED module is a simple actuator displays a status using a release of the Arduino.
Feature
Color: yellow
LED diameter: 10 mm
Connections:
This modules can be plugged directly on the TinkerKit Sensor shield using a TinkerKit connection cable.
This module is a ACTUATOR having a connector ofENTRY to be connected on a OUTPUT of the TinkerKit Sensor Shield.
Documentation:
Documentation of the LED yellow 10mm compatible TinkerKit module : http://www.tinkerkit.com/led-yellow-10MM/
How to use the TinkerKit modules:
You can find all the details on the use of the tinkerKit modules and the bookshop associated: