IFixit Jimmy - Knife for opening electronic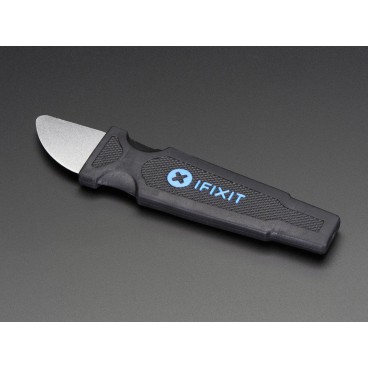 IFixit Jimmy - Knife for opening electronic
ADA 2414
data-lang="en">
Remove any tools necessary to open a phone or a tablet.
Customers who bought this product also bought:
More info
Descritption
The Almighty IFixit Jimmy is the best way to take down an electroniquee equipment. Do drag, cut, twist, Sting, slice, separate, uproot, divide, lift, dissect, separate and lift your devices to check their guts, cancel their guarantees and modify equipment.
Jimmy is a flexible high quality steel blade that glides easily between the tightest intervals in the hardest equipents.
Features
Blade dimensions: 28mm x 22mm x 0.3 mm / 1.1 "x 0.9" x 0.01 "
The handle dimensions: 94mm x 26mm x 7.5 mm / 3.7 "x 1" x 0.3 "
Weight: 16.5 g