Box size Altoids Gum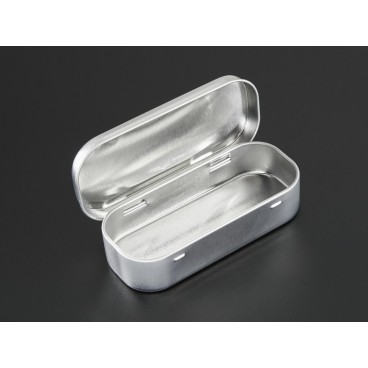 Customers who bought this product also bought:
More info
Description
Since Altoids has stopped producing the Gum version, it has been difficult to find a box of this size. Suddenly Adfruit started manufacturing dedicated this little box, she has the size and the me aspect that the originals but it is blank of any ecritutre and the underside is flat rather than be curved, which is better.
This box is ideal for the mounting DIY MintyBoosts or other type. Beware, it contains no erasers!
Features
External dimensions: 1.43 "x 3.35" x 0.8 "

Inner dimension: 1.40 "x 3.30"