Arduino Shield 4 Relays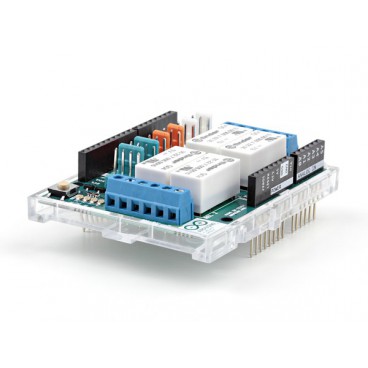 Customers who bought this product also bought:
More info
Description
The Arduino 4 relays Shield is a solution for driving high-power loads that cannot be controlled by outputs digital of the Arduino board, due to the limits of current and voltage of the microcontroller.
The shield has four relays, each relay provides 2 (No. and NC) switching contacts. 2 change over contacts were in parallel to increase the current limit of each output. Four LEDS indicate the status on / off of each relay.
Features
Operating voltage: 5V

Coil power consumption: 140 my (with all active relays, about 35 my relay)

Maximum current of chaaque contact: 30 V DC 2 A

Maximum charge voltage: 48 V

Maximum switching capacity: 60 W

The shield does not require an outside power supply

Compatible cards Arduino in 5V and 3, 3V
Documentation