Box Raspberry PI + Transparent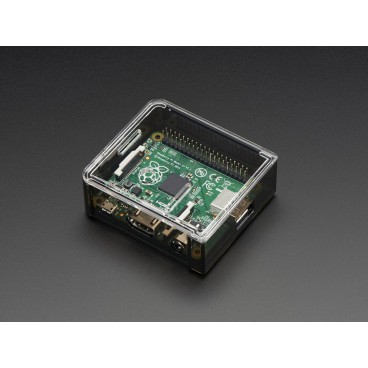 Box Raspberry PI + Transparent
ADA 2359
data-lang="en">
Plastic case for Raspberry PI + with smoke base and transparent cover.
Estimation de livraison entre le 03/04/2020 et le 04/04/2020
La Poste - So Colissimo

A partir de: 4,80 €
Customers who bought this product also bought:
More info
Description
This case is ideal to protect your card Raspberry PI A +.
This limp was designed by Mike Doell and is designed polycarbonate utra resitant with a nice glossy effect. He is both aesthetic and practical to share all the slots available for the various cables (GPIO, Camera, LCD) and micro-SD slot.
The cover fits to implement on the basis of the case, and there is enough space in the housing to integrate most of the HATs.
Features:
Compatible with Raspberry model PI + cards
Location pre-cut for the connectors A + Raspberry and micro SD card, and a tablecloth GPIO, camera or LCD.
Compound of two element's clipping set
"Dimensions (without lid): 73mm x 63mm x 26mm / 2.9"x 2.5"x 1"
"Cover thickness: 4mm / 0.2"
Weight: 39g
Accessories
The smallest card Raspberry PI model A + with a processor at 700 MHz, 512 MB of RAM.