Box for Arduino Yun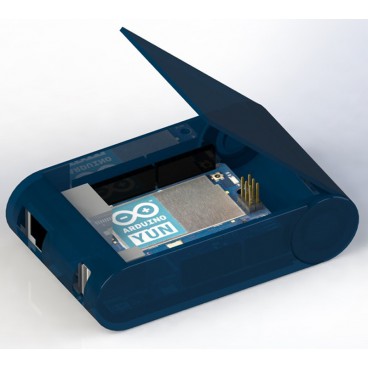 Customers who bought this product also bought:
More info
This ABS case can accommodate a card Arduino Yun.
Color: translucent blue with hinged opening
Dimensions: 100mm x 66mm x 30mm
Accessories
The Arduino UNO card is the best seller from Arduino. Simple, effective and cheap.

The Arduino MEGA 2560, based on the ATmega2560 MCU, features a multitude of inputs/outputs.