Temperature sensor and humidity - Grove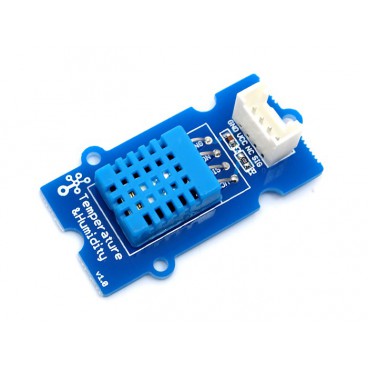 Temperature sensor and humidity - Grove
101020011
data-lang="en">
This Grove module allows to measure a temperature and humidity room very simply.
Estimation de livraison entre le 03/04/2020 et le 04/04/2020
La Poste - So Colissimo

A partir de: 4,80 €
Customers who bought this product also bought:
More info
Description
The Grove of humitite and temperature sensor module uses a DTH11 sensor. Technology used by the sensor DHT11 guarantee high reliability, an excellent long-term stability and a very fast response time.
The grove standard cable is provided with this module.
Features
Compatible interface Grove
Temperature range: 0 ° C to 50 ° C ± 1 ° C
Range of humidity: 20% to 90% RH ± 2% RH
Documentation
Documentation of the sensor of temperature and humidity Grove: Grove - Temperature and Humidity Sensor