Set of 12 mini breadboard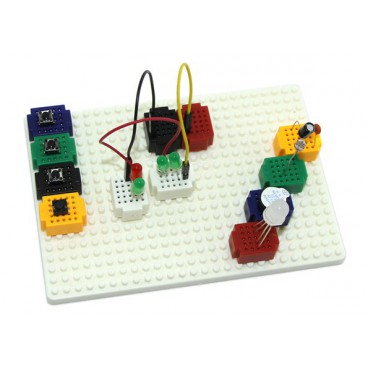 Set of 12 mini breadboard
114990037
data-lang="en">
Kit mini bread board to learn electronic prototyping fun.
Customers who bought this product also bought:
More info
Description
This mini breadboard kit is ideal to learn electronic prototyping while having fun. It consists of a plate support and 12 mini breadboard colored (2 of each color).
The breadboards to assembe on the plate like the LEGO supprt.
Features
1 plate of 132 x 92 x 8mm
12 mini breadbard of 20 x 15 x 12mm (2 of each color)
Accessories
A batch of flexible son of sizes and different colours, ideal for the breadboards.