USB micro B Cable with LEDs - Blue and Red - 1 meter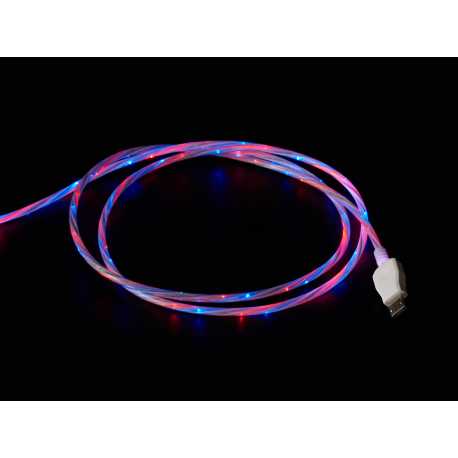 USB micro B Cable with LEDs - Blue and Red - 1 meter
ADA 4008
data-lang="en">
A micro B USB cable that lights up in blue and red.
More info
At first glance, it is a USB A to ordinary micro B cable. Plug it into your device and power supply unit, and you get a colorful flicker of dozens of small LEDs integrated into the length of the cable.

Can be used for data and charging.

The LEDs are bright but not too bright.

Technical details

Cable length: 1 meter
Max. current: 2.1A
Cable diameter: 3mm
Accessories
Cable USB type A / B microphone to connect an Arduino Leonardo and USB2Serial

A micro-USB B breakout card for connect a microcontroller or supply a 5V set-up.

A USB micro B cable with a switch to select the charge or data.