Shield de commande CNC V3 GRBL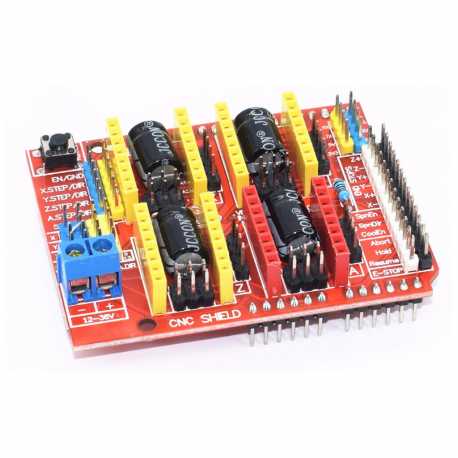 Shield de commande CNC V3 GRBL
SGK-GRBL-V3
data-lang="en">
An ideal shield to drive a CNC machine based on GRBL
Customers who bought this product also bought:
More info
This Arduino card shield is ideal for driving a CNC machine based on GRBL. It has 4 slots to receive Stepstick A4988 in order to be able to drive stepper motors along the X,Y,Z and A axes

We also find all the limit switches, and signals dedicated to control, cooling, rotation, etc....

This shield requires a power supply between 12V and 36V.
Documentation
GRBL Project