AdaBox002 – Making Things Move - Feather Bluetooth LE Mini Robot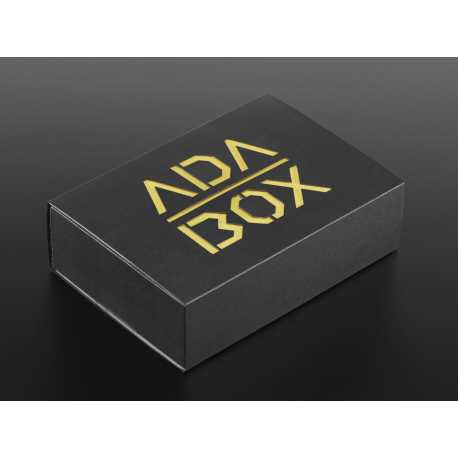 More info
Description
AdaBox002 - Making Things Move with our Feather Bluetooth The Mini Robot Rover is the perfect gift for people who have just started in the world of DIY electronics. This is an excellent introduction to our vast world of robotics.

Watch out! Watch out! This is NOT the subscription version of AdaBox! This is only the AdaBox001 which does not include the lithium ion battery.

This project contains just about everything you need to create your own Bluetooth-controlled mini robot! You would have a Feather Bluefruit LE (Arduino compatible microcontroller with Bluetooth LE radio), a FeaterWing to control the motors, a three-layer round robot chassis, two motors, two wheels, a battery pack + 4 AA batteries, a breadboard and even a small speaker to let your robot sing! All you need is a LiPoly ~500mAh battery sold separately.

Everything is ready for use - no welding required! Use any iOS or Android phone with the free Bluefruit Connect application to control your friend robot after it's created.

This kit does not include the lithium ion battery.

Composition :

Black round robot chassis kit with three layers
Feather 32u4 Bluefruit LE - pre-welded with Feather stackable headers
FeatherWing Add-on DC motor and stepper motor - pre-welded
Half size bread board
4 x AA Battery holder with on/off switch
Buzzer Piezo
Small rubber bumper - pack of 4
Extra long 6-pin male connector with 6-pin male connector
MicroUSB cable
4 x AA batteries




Visit adafruit.com/adabox002 for more information!