Kelvin pliers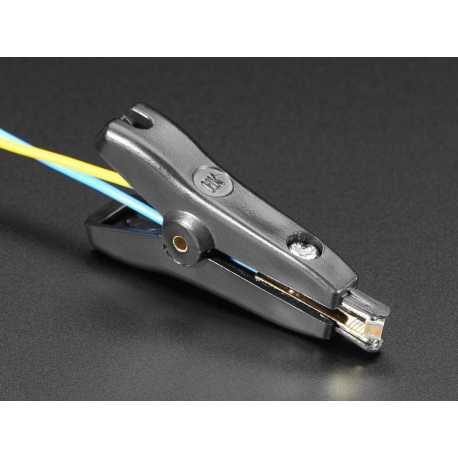 Kelvin pliers
ADA 3313
data-lang="en">
Ideal Kelvin clamp for small component measurements SMD
Customers who bought this product also bought:
More info
Description
Kelvin clips are used whenever you need to measure directly at the contact points of a circuit or component. Even if they are grippers, each side of the gripper is electrically isolated. You can therefore use it to enter a part and take measurements. These can also be used in a circuit if necessary.

The clip is bare and comes with two jaw contacts that are screwed on either side of the plastic clip. No wires are included, but you can easily solder them to the jaws of the pliers.
Features
Dimensions: 51.5mm x 25.0mm x 12.4mm / 2.0" x 1.0 "x 0.5" / 2.0 "x 1.0" x 0.5
Weight: 5.5g / 0.2oz