RTC DS1307 module - grove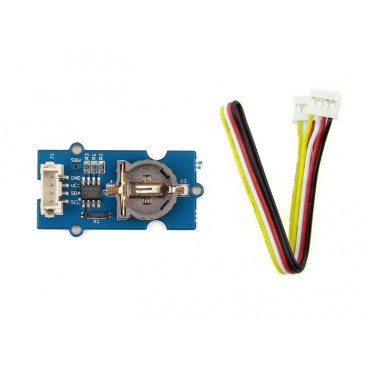 RTC DS1307 module - grove
101020013
data-lang="en">
A Real Time Clock RTC module DS 1307 database and the Grove format.
Customers who bought this product also bought:
More info
Description
I2C bus this modue Real Time Clock (RTC) ets at base of the DS1307 circuit that supports. It requires a CR1225 battery not supplied to work. The clock/calendar will provide information in seconds, minutes, hours, days, months and years.
Features
Counting the seconds, minutes, hours, days, months and years until 2100
Memory 56 Bytes NVRAM for storing the date saved with battery
I2C interface
5V DC power supply
Signal square output programmable
Autmatique of power and battery failover detection
Use < 500nA in battery mode
Documentation