Tactile Button switch (6mm) x 20 pack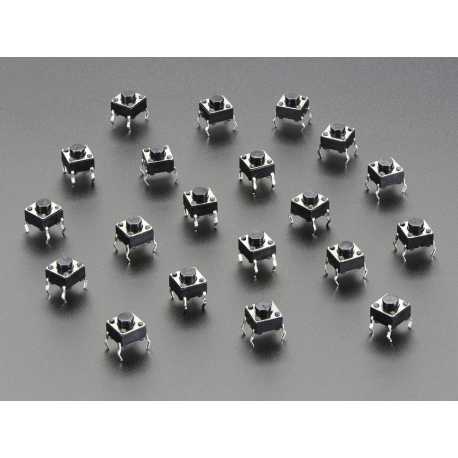 Tactile Button switch (6mm) x 20 pack
ADA 367
data-lang="en">
A set of 20 tactile switches 6mm.
Customers who bought this product also bought:
More info
Description
These small click switches are standard "buttons" for electronic projects. These buttons work best in a PCB but can be used on a breadboard. The pins are normally open (disconnected) and when the button is pressed, they are momentarily closed.

They are sold in packs of 20, they are very practical.
Features
Dimensions: 6.0mm x 6.0mm x 5.0mm / 0.2" x 0.2" x 0.2" x 0.2


Accessories
A batch of 5 push buttons ideal for action

Ideal switch to function ON / OFF or change of polarity.

A pack of 10 buttons with metal ball.