HC-SR04 ultrasound distance sensor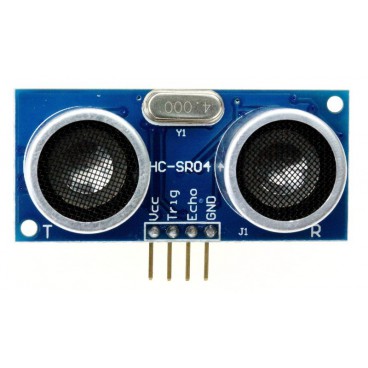 HC-SR04 ultrasound distance sensor
HC-SR04
data-lang="en">
An economical sensor for measuring a distance by ultrson.
Estimation de livraison entre le 02/12/2020 et le 03/12/2020
Colissimo - 2-3 jours
5,45 €
Voir les autres modes de livraison

Customers who bought this product also bought:
Sliding scale pricing
| Product | From (qty) | Price |
| --- | --- | --- |
| HC-SR04 ultrasound distance sensor | 10 | 3,80 € |
More info
Description
This sensor will allow you to measure distance by ultrasound of 2cm to 4 m approximately.
It is controlled manually by an entry or it will inject a pulse to 10µs that will generate ultrasound at 40 kHz, the output will provide an echo TTL signal proportional to the measured distance: Distance (cm) = Measured Echo Time (in µsec) / 58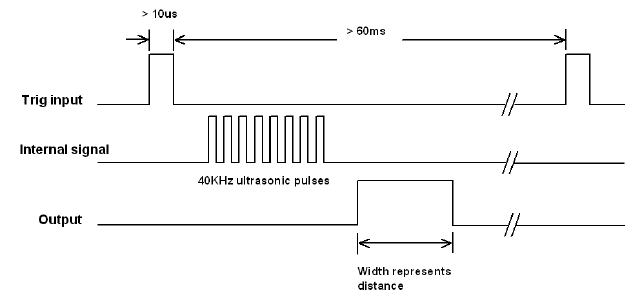 Features
Detection range: 2cm to 4 m
Ideal detection angle: 15 °
Power supply: 5V
Consumption: 15mA
Documentation
Literature and Arduino code example: Simple Arduino and HC-SR04 Example
Accessories
The Arduino UNO card is the best seller from Arduino. Simple, effective and cheap.