HDMI Round Panel Mount Plug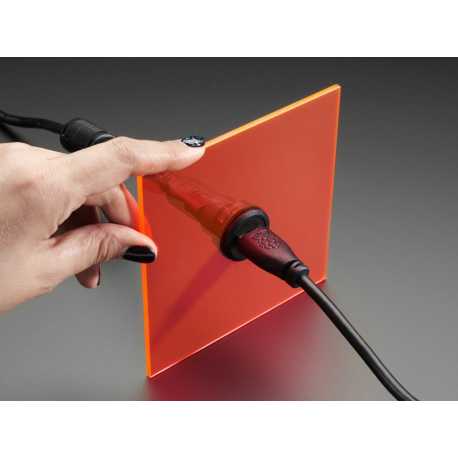 HDMI Round Panel Mount Plug
ADA 4129
data-lang="en">
An HDMI connector passes through a partition with a round hole.
Customers who bought this product also bought:
More info
If you need to add a panel connection for HDMI, but don't have the time or ability to cut a custom oval or square hole, this HDMI panel mount round jack is the easiest and fastest way to transform your existing HDMI kit. Its diameter is about 30 mm, so you can drill a hole in your wood, plastic or metal with a hole saw or drill bit, no special shape or file is required. Unscrew the plastic nut, insert the plug and replace it. Ta-da! You now have two HDMI jacks on each side to connect any cable.

It is designed to easily attach to a panel up to 16 mm (or 0.625 in.) thick, or as thin as a few mm. Perfect for adding an HDMI port to your project box! We particularly like this cap for its solid body and its "indulgent" plastic lip that hides the drill hole.

Technical details

Total length: about 29mm
Diameter: 30mm
Accessories
Extension cable HDMI Female/Male for panel mounting.

A flat cable HDMI 1.4 with a length of 30cm.

1 meter HDMI-HDMI cable with Raspberry PI logo.