TO-220 Clip-On Heatsink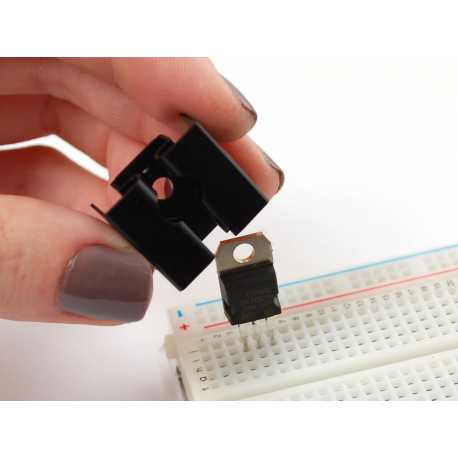 TO-220 Clip-On Heatsink
ADA 977
data-lang="en">
A simple to use heatsink for TO-220 enclosures.
Customers who bought this product also bought:
More info
Get the most out of your regulators, transistors and other TO-220 chips by clipping them onto a heat sink. Your transistor or regulator may announce that it can withstand high currents, but when multiplied by the drop voltage, the power may be too high for the bare chip! Most TO-220s can dissipate about 2W without a heatsink.

This simple and easy to use 23°C/W heatsink will allow you to burn about 4 Watts of power with a TO-220 (assuming an ambient temperature of 25°C and a maximum temperature of 150°C at the matrix). No screws or thermal paste is required. For more detailed calculations, see the Daycounter radiator calculation

Technical details

Weight: 1.88g

Dimensions: 21.5 mm x 10.2 mm x 10.2 mm x 19.2 mm
Accessories
Voltage type 7805 5V regulator

A MOSFET with N channel 30V 60A.

A set of 3 Darlington TIP120 power transistors.