Top Metal Plate for a Mini Robot Rover Chassis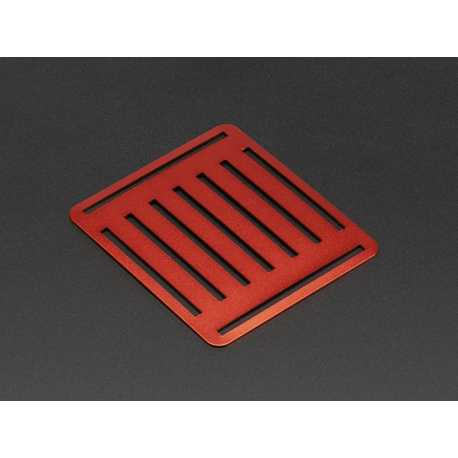 Top Metal Plate for a Mini Robot Rover Chassis
ADA 2944
data-lang="en">
A metal plate to add a floor to your robot.
More info
This is a beautiful metal top plate as an extra accessory for our mini rover chassis. This allows you to add a little more fixation to your bot. Perfect to house the electronics and batteries of your robot.

This plate is supplied with two spacers and corresponding screws. Light (10,3g) and robust, it is an ideal part for your future robot!

Dimensions: 70mm x 80mm x 1mm / 2.75" x 3.15" x 0.04" x 0.04".
Weight : 10.3g


Accessories
A pivoting support wheel at 360 ° for your robotic projects.

A small motor continuous in a casing of servo motor.

An aluminium frame to make a 2WD robot.