Reed NO magnetic switch 2mm x 10mm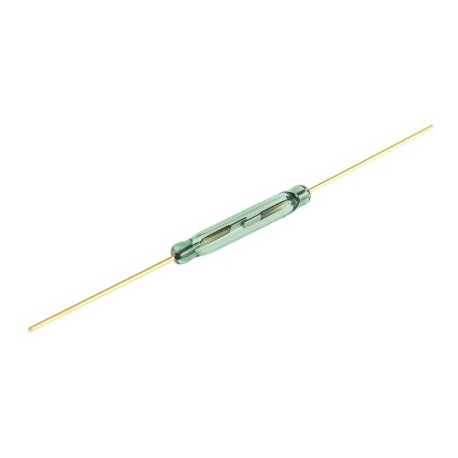 Reed NO magnetic switch 2mm x 10mm
SKG-INT-001
data-lang="en">
Glass bulb containing 2 flexible blades forming a contact activated by the proximity of a magnet.
Estimation de livraison entre le 22/01/2020 et le 23/01/2020
La Poste - So Colissimo

A partir de: 4,80 €
Customers who bought this product also bought:
More info
This Flexible Blade Switch ("ILPS") has a glass capsule with a flexible blade contact inside. When a magnet (or magnetic field) is present nearby, the contact is closed.

Switch: 1 x NO
Contacts: max. 3W
Max. switching voltage: 24 Vdc
Max. switching current: 0.25 A
Dimensions (excluding legs): Ø 2 x 10 mm
Accessories
A magnetic PIN for your base of Flora e-textile projects.

A magnetic sensor to detect an open door or window.

A magnet overkill "Rare Earth" for your Hall sensor.