Plate holes of prototyping - 820-contacts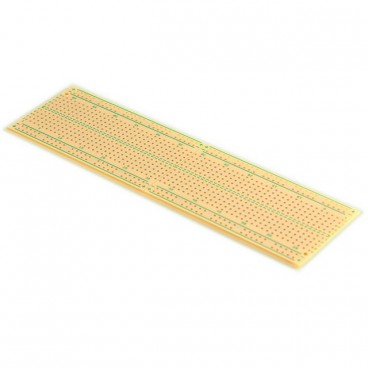 Plate holes of prototyping - 820-contacts
T030080
data-lang="en">
Plate with holes prototyping - 62 x 10 contacts + 2 x 2 line power supply 50 points
Customers who bought this product also bought:
More info
This circuit board type plate with holes is ideal for your electronic prototype model.
620 contacts are spaced 2.54 mm and arranged on 61 2 x line 5 points identified from 1 to 62 and A to J.
2 X 2 power lines are available on the arangees ends by 5 points.
The plate is pre-cut to be separated into two easily.
Dimension : 160mm x 45.6 mm x 1.1 mm